Published on: Mar 28, 2020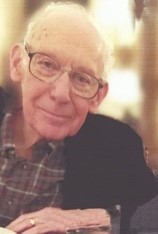 Ben Greenebaum
Emeritus Professor of Physics
University of Wisconsin-Parkside
USA
The most prestigious award of the Bioelectromagnetics Society is the d'Arsonval Award. The purpose of the d'Arsonval Award is to recognize outstanding achievement in research in bioelectromagnetics. The sole requirement is extraordinary accomplishment within the discipline of bioelectromagnetics, which can consist of exceptional scientific accomplishments or practical application of electromagnetic fields for human benefit.
This year, again, the Bioelectromagnetics Society had the challenging task to choose between outstanding nominations competing for the 2020 d'Arsonval Award. These nominations were first carefully reviewed by the 10-member BEMS Awards Committee (composed of 5 board members and the last 5 d'Arsonval Award winners) before a recommendation was submitted to the Board of Director for the final vote.
The process has been concluded. We are now very pleased and honored to announce that Professor Ben Greenebaum is the 2020 d'Arsonval Award winner.
Professor Greenebaum has made numerous significant contributions to bioelectromagnetics, especially in the interaction mechanisms of electromagnetic fields with living matter at the molecular or sub-cellular/cellular level. He is one of the pioneer scientists who found that extremely low frequency electromagnetic fields (ELF EMFs) could be sensed by organisms. His work elucidated the underlying mechanisms on EMF induced physical, biochemical and biological effects, including a link between physics and changes in concentrations of radicals.
Professor Greenebaum has also made outstanding contributions to disseminate knowledge in the field by having served as editor-in-chief of the Bioelectromagnetics Journal (1993-2006) and to the advancement of science as president of the Bioelectromagnetics Society (2006-2007). In addition, Professor Greenebaum is one of the editors of the Handbook of Biological Effects of Electromagnetic Fields, which is one of the major text books in our community.
Congratulations Ben!